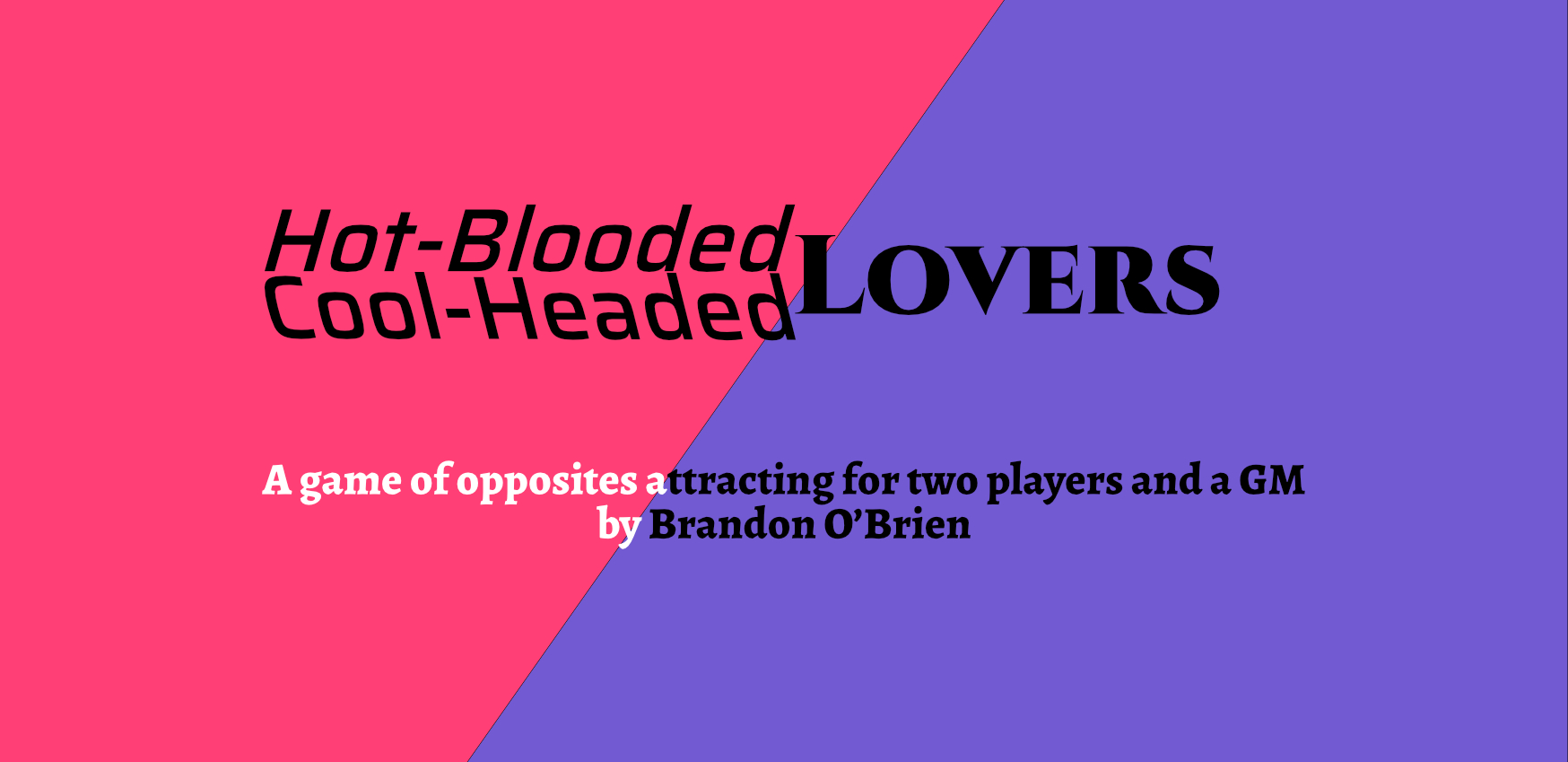 Hot-Blooded/Cool-Headed Lovers
You are lovers, comrades-at-arms bound by romance and tragedy.
One of you runs hot—filled with passion and force.
The other runs cold—stoic and level-headed.
Without each other, you would have perished long ago.
You're on one last case together.
Can you keep each other in check?
---
Hot-Blooded/Cool-Headed Lovers is a game for two players plus a GM, about a pair of heroes with vastly different personalities and ideals brought together by duty, peerless skill, and love, as they attempt to get to the bottom of a mysterious conflict together while reining in the worst parts of each other's nature.
Purchase
In order to download this game you must purchase it at or above the minimum price of $4 USD. You will get access to the following files:
hotcoolloversA5Sheets_1_1.pdf
89 kB
hotcoolloversA5Spreads_1_1.pdf
85 kB
Exposed Mysteries
Support this game at or above a special price point to receive something exclusive.
Community Copies
Each copy of Hot-Blooded/Cool-Headed Lovers purchased adds one copy to the community pool for those who can't afford one at the listed price at this time. If you can't spare the coin to buy this game at the moment, please claim one of these free copies for the community. Also feel free to take advantage of this community pool if you are a person of colour, queer, disabled, a national of the Global South, or a member of any marginalized community.